All opinions are 100% our own. The following contains affiliate links. If clicked on and a purchase is made I may receive a small commission (at no cost to you) to support this blog.
Trick or Treat? I promise you it's all treats here with
Brooklyn Beans Pink Pumpkin Coffee Pods
! It's Fall again, the time of year when all things pumpkin flavored makes its glorious return! The coffee itself is a delightful mixture of the flavors pumpkin and vanilla. I love that the flavors are real, nothing artificial about it. It's kinda drinking a fresh slice of pumpkin pie topped with vanilla whipped cream. The coffee is lightly flavored, it does not have an overwhelming taste. But there is a distinct flavor of pumpkin and vanilla that is not over-powering. It really lets the flavors of the coffee shine through. This is a mellow coffee that I can drink at any time of the day. It's not a dessert coffee but it will make you long for Thanksgiving. The aroma of the coffee just screams FALL. It's warm and rich, you can't help but take a deep breath with every sip you take. The "pink" in Pink Pumpkin lives up to its word with a beautiful pink pumpkin in support of Breast Cancer Awareness on the box and K-Cups.
We think Pink Pumpkin is the perfect flavored coffee for fall and we think you would agree. We are thrilled to give one lucky reader a chance to win a box of your own!
Enter today for your chance to win your very own Brooklyn Bean Roastery Pink Pumpkin Coffee
May the best coffee lover win!
Beginning Date:10/28/2019 4:00 pm EST
Closing Date:11/7/2019 4:00 pm EST
Now a few rules:
If you are an Honorary Brooklynite, Blogger or affiliated with Two Rivers Coffee for any type of reviews, you are not eligible to enter.
Only those 18 years and older are eligible to win.
Winners must live in the continental United States.
Only one prize per household, per 90-day period.
The reviewer has been compensated in the form of a Best Buy Gift Card and/or received the product.
To say our family is obsessed with listening to music would be an understatement. But being a family of 5 we are always on a budget! Like everyone else we never wanna compromise sound, form or function. That's why I am thrilled we found JLad Wireless headphones, they are true wireless headphones that are under $100 and available at Best Buy. Convenient and affordable, any model from the JLab JBuds Air family offers lots of great features. Great playtime with battery life starting at 24 hours means more listening time and less charging. They are made for everyone and for every lifestyle with features like sport fit, dual microphones for talking, etc.
The new sport-inspired JBuds Air Sport
Product Specs at a Glance:
Truly-wireless headphones
Let you listen to your favorite tracks, so you won't be held back by wires.
Rechargeable battery
Offers up to 6 hours of use on a charge.
Sweat-resistant
Provides protection from sweat, so you can easily wear headphones while working out.
Bluetooth interface
Enables simple wireless pairing with your Bluetooth-enabled device.
In-ear design
Fits securely and directs music into your ears for full, uninterrupted audio.
Stereo design
Delivers crisp tones.
Dual connect (Air Icon Only)
Use either earbud independently or use both and experience a seamless connection.
The business-inspired JBuds Air Executive
The #1 True
Wireless Earbud
under $100* (JBuds Air) now features three new models to give you true wireless earbuds that deliver on sound, quality, and comfort. Meet the new squad from JLab Audio, a perfect fit for any lifestyle. There's the new sport-inspired JBuds Air Sport, business-inspired JBuds Air Executive, and the JBuds Air Icon, an upgraded everyday option. There's something for everyone to #FINDYOURGO.
These would make the perfect gift for any music lover on your holiday shopping list. Visit your local Best Buy today to see the
JLab #1 True Wireless Air Family
for yourself.
The reviewer has been compensated in the form of a Best Buy Gift Card and/or received the product.
Hey there y'all! I hope you all are doing well. I have a confession to make, our refrigerator is over 20 years old. It's seen better days and to be truthful it's living on borrowed time. A few months ago I noticed the refrigerator side was not cooling like it should. That's really scary considering this is where all the cold food and drinks for our family are stored. As as you can guess we are currently in the market to replace our refrigerator with a new one.
Shopping for a major appliance can be overwhelming, after all, it's a big investment. There is lost of stuff to consider like your budget and needs. If you love to cook or have a larger family you know you know that refrigerator space and organization are key. If you're considering a top of the line refrigerator like our family is, you might want to recommend the new counter-depth styles from Bosch. This counter-depth, freestanding refrigerator sits flush with the countertop, features hidden hinges, and discreetly tucked away feet, all to give you a truly built-in look and feel. To me, it has a modern yet farmhouse vibe to it that I am loving.
Fresh by Design.TM It's refrigeration, reinvented.
The revolutionary FarmFresh System™ combines four innovative technologies to keep your food fresh up to 3x longer, for less food wasted.*
*As compared to a Bosch refrigerator without FarmFresh System™. Results may vary among different foods.
Product Features:
Stainless-steel finish: Aligns perfectly with any stylish kitchen design.
Touch-sensitive controls: Make operation simple.
Organize contents with ease: Includes 5 tempered glass shelves, 4 of which are adjustable and half-width, 3-gallon door bins and 2 humidity-controlled compartments to provide ample space for storing items.
Internal water dispenser with replacement filter: Delivers filtered water with one touch.
LED interior lighting: Bright lights to illuminate the interior.
Door alarm: Alerts you when the refrigerator door is accidentally left open to save energy.
Automatic ice maker: Provides a steady supply of ice without the mess of having to refill ice trays.
The Bosch UltraClarityPro™ water filter reduces >99.9% of sediments that may be found in your water, including harsh elements like chlorine and chloramine.
Organize your fridge in new ways. FlexBar™ creates extra space in your refrigerator – it's the perfect home for wine bottles, condiment jars, eggs, and more.
True counter-depth refrigeration, this freestanding refrigerator sits flush with the countertop, features hidden hinges, and discreet tucked away feet, all to give you a true built-in look and feel.
Dual compressors and dual evaporators offer efficient and precise cooling and humidity control, while significantly limiting odor transfer between the refrigerator and freezer, for the optimal freshness environment.
A generous 21 cu. Ft. capacity is made event more spacious with flexible storage features like FlexBar™, removable shelves, and door bins.
The sleek, internal stainless steel back wall is made from the highest quality materials. Eye-catching and durable, it's a timeless design that's built to last.
Featured on both sets of doors, three wide gallon door bins easily accommodate two large side-by-side gallon containers each.
An ingenious three-tier layered freezer drawer system creates extra storage for frozen items, from pizza boxes to frozen waffles.
Full width chiller drawer: store oversized platters with ease until you're ready to serve them, or store snacks for quick access and easy visibility.
Master your day, in your own way, with Home Connect™. The Home Connect™ app allows you to remotely monitor and control your Bosch refrigerator from your smartphone or tablet. Control the temperature, adjust lighting, run diagnostics—wherever you are,** for ultimate convenience. Connected refrigerators from Bosch are designed to give you peace of mind, customization, and simplification.
Happy Fall everyone! I personally didn't think it would ever get here! To be truthful I'm still not sure if it's here or not. We have had a few COOLER days mixed with more warm days. So I am going whatever I can to make it feel a little more FALLish! I was thrilled to get some Fall happy mail this past week from one of my most favorite places ever. I was able to add a new Precious Moments figurine to my collection and I personally think it's the cutest ever!
I would love to personally introduce you all to "
Make Someone Happy
"! How adorably cute is this? It's bisque porcelain that stands 8 1/2" high. I really like that is on the larger side and stands out in our current collection. Even though this is considered a seasonal item, I will more than likely display it all year. After all, who doesn't need a reminder to make someone happy?
The current list price is $90.99. It's such a darling piece and everything I have personally come to expect from a Precious Moments keepsake. It has a textured look on the scarecrow's face and also on the girl's sweater. And the pumpkin and sunflowers are just blooming with joy! There is nothing scary about this scarecrow as you can see from it's 2 little crow friends delightfully sitting on its arm.
More details about this piece:
So many thoughtful details, so much love! This sweet girl reaches up to put a big smile on the button-eye face of her homemade scarecrow, guaranteeing a very happy Halloween!
Celebrate the cozy moments of Fall and inspire a sense of thankfulness and happiness for all the small gifts of the season that mean so much
Give this heartwarming Halloween or Thanksgiving gift from our cozy moments collection to friends, family members, and collectors who appreciate one of the prettiest seasons of all
Meticulously sculpted in fine bisque porcelain and expertly hand-painted
Approximately 8.5H inches
This is just one of many keepsakes offered for fall. Sending you guys many blessings of fall from my family to yours!
This post is sponsored by Savings.com.
Do you just feel it too? There is a chill in the air! YAY for Fall! This southern girl loves that crispy cool fall air! A change of season means it's time to update our kid's clothes. Being a mom of 3 I'm always looking for those great deals and I also want to share them with you guys! So here is some great news! Macy's currently has there
Kids Puffer Jackets
for just $21.99 now through October 27th! We all know this is an awesome deal and I want to also share my personal top picks with you guys!
CB Sports Big Girls 2-Pc.
Colorblocked Puffer Jacket & Hat Set
is available in 3 different colors and will keep your little one cozy and warm!
Ready for anything. She'll be set for any adventure with this trendy color-blocked puffer jacket and hat set by CB Sports.
Heavyweight
Lined
Two front side pockets
Fasten all closure
Attached hood; stand collar; color-blocked design
Includes hat
Shell/lining/fill: polyester; hat: polyester
Machine washable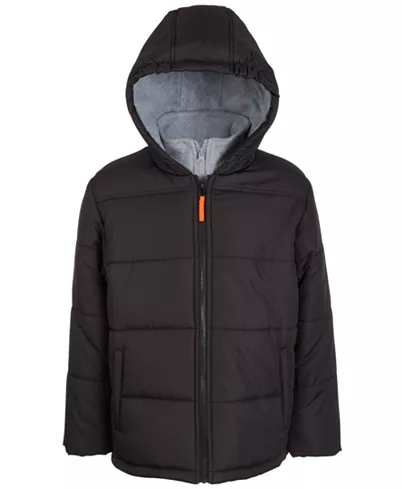 S Rothschild & CO
Big Boys Hooded Puffer Jacket With Sweatshirt Bib
Get him ready for chilly days with S Rothschild & CO's fun hooded jacket, designed with an attached faux-vestee for extra comfort and a cool layered look. Available in 3 colors.
Heavyweight; water-resistant
Lined; attached inner zip-up sweatshirt bib with stand collar
Two front side pockets
Zipper closure at front
Hooded
Polyester; lining: polyester; fill: polyester
Machine washable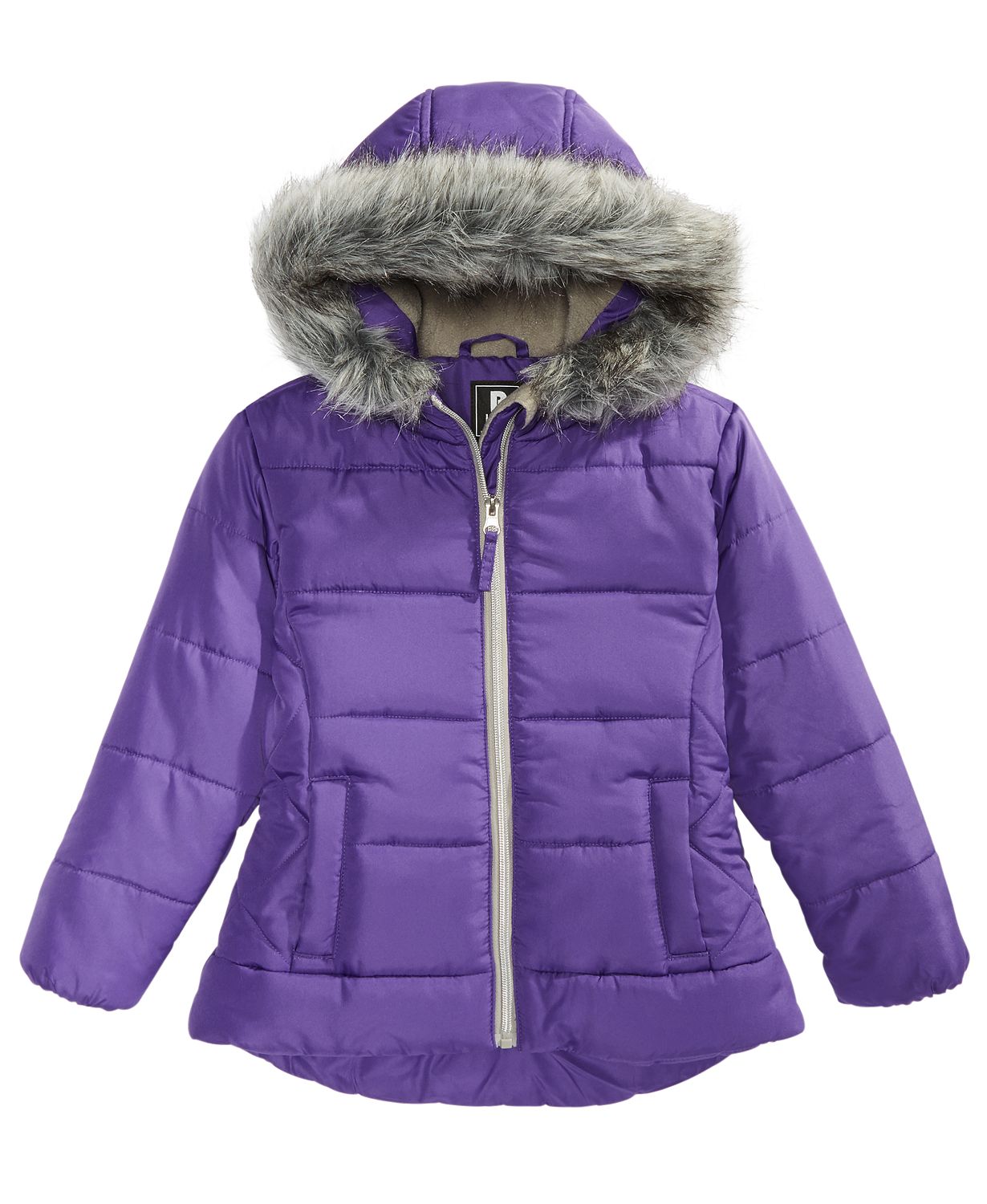 S Rothschild & CO
Little Girls Hooded Quilted Jacket With Faux-Fur Trim
S Rothschild & CO delivers warm style with this faux-fur-trimmed hooded jacket. Available in 2 colors.
Heavyweight; water-resistant
Lined
Two front pockets
Zipper closure at front
Faux-fur trim at hood
Shell: polyester; lining: polyester; fill: polyester; faux fur: polyester
Machine washable
These are just a few of the great deals you can get at the currently available at the kids bundle up at Macy's sale!
Every child has a different experience with their time at school. Some will have the chance to enjoy great teachers, happy classmates, and a host of other benefits, while others may not have such a good time. Learning can be a challenge, and teachers will work extremely hard to give your child everything they need, though there can often be more at play when a child is struggling with their work. To give you an idea of what can cause issues in education, this post will be exploring some of the most common medical conditions which harm this part of someone's life. Some people are able to overcome this, while others will have to look down other routes.
Insomnia
Being unable to sleep is often looked at as a problem with a child's routine, rather than health issues getting in the way at bed time. In reality, though, there are loads of medical issues which can keep someone awake at night, ranging from
hormone deficiencies
to joint and back pains. It's crucial that you talk to a doctor about this, especially when it seems like it simply isn't going to stop. This will have a massive impact on their education, with children who haven't slept properly finding it impossible to focus on their work.
Hearing
Classrooms are often very quiet, giving the teacher a chance to have their voice heard without the use of a microphone. Of course, though, not everyone has the same level of hearing, and children often don't want to tell people when they are struggling with this sort of sense. Conditions like tinnitus make this even worse, with ringing sounds following the afflicted around all day and night. You can
learn more
about the signs to look out for when you think your child is suffering around the web.
Vision
Like hearing, being unable to see properly can be very difficult when you're trying to learn. Most teachers like to use boards and presentations at the front of the classroom, giving their kids the chance to make notes and keep up with what is going on. In a lot of cases, though, those with poor eyesight will struggle to keep themselves focused on this, and will need to have some glasses to help them out. This can make one feel very bored of school.
Energy
There are a lot of conditions in the world which can render someone unable to control the way that they use their energy. Things
like ADHD
have gained a lot of public awareness in recent years, though a lot of parents don't realise quite how big of an impact this can have on education. If you have a child with a condition like this, it's well worth listening to doctors and medical professionals, as they will be able to give you advice which could make your child's education much easier.
With all of this in mind, you should be feeling ready to take control of your kid's education. A lot of parents struggle with this, finding it hard to know what needs to be done with their child when they are fighting to improve their education. Of course, though, there are loads of people out there who will be willing to help.
post may contain affiliate links
If you're not looking for ways to make your life easier, what are you even doing? The days of doing everything yourself are long gone, and we have technology to thank in part for that. Despite what dystopian movies and TV shows have tried to scare us into believing, technology can be a force for good as long as you apply it correctly.

If you're hoping to make your life a smidge easier, then embracing the potential of technology is the way forward. It's more than just connecting with friends and playing Mario Kart. Instead, it offers a plethora of solutions to everyday problems that seemed impossible to overcome only ten years ago.

Whether it's at work, at home, with the family, or blowing off steam, technology is here to lend a helping hand.

Work


No matter where you work or who you work for, technology has a place in your work environment. It can schedule rotas, help to ensure

payroll compliance

, and connect you with coworkers on the other side of the globe.



For larger enterprises, it's also crucial for maintaining high standards and quality. Technology can make the workplace safer, more efficient, and less expensive, streamlining processes that once required the input of many people before getting to the end.

Home
If you've ever wished your home could know what you're thinking, technology can make that a possibility. Almost anyway. Smart refrigerators tell you when you're running low on ice cream, while a smart meter helps you understand how much energy you're using. There are some questions about data security, but as long as you're sensible, there shouldn't be any secrets escaping.

Family
From getting in touch with your kids, parents, and partner for organizing birthday parties and other events, technology has a massive impact on the family dynamic. With social media, you can contact whoever you need in a pinch while cell phone cameras and cloud storage mean you can save every photograph you take forever.

Health
From hospitals to appointment alerts to devices to help with physical elements, health and technology have always gone hand in hand. For hearing loss, you can learn more about how hearing aids have followed suit and become smart, or see what new tech-based treatments are on the horizon. Soon enough, everyone will have robotic receptionists and automatic prescription deliveries to keep you going no matter where you are.

Play
Life isn't worth living if you can't have fun too, and thankfully, technology is there to help you book vacations, catch up with friends, and play games all night long after an exhausting week. Unlike other ways tech can help, it spreads through all ages, with kids enjoying augmented reality to dance with their favorite TV characters to adults enjoying VR experiences from the comfort of the sofa.

For those who still like getting outside, GPS can track hiking trails, you can engage with new communities, and you can make a whole load of new memories you can't do on the sofa.

An Easy Life
Being wholly reliant on technology isn't always the way to go, and you've got to find a decent balance between doing things yourself and relying on technology, but if you're looking to make your life a little easier, there are plenty of options to explore.
Be prepared: Disney's "The Lion King," the worldwide phenomenon that brought the Pride Lands' iconic characters to life in a whole new way, arrives on Digital in HD and 4K Ultra HD™ and Movies Anywhere
Oct.11
and physically on 4K Ultra HD, Blu-ray™ and
DVD Oct. 22
. Directed by Jon Favreau, the summer blockbuster, which reigned supreme with audiences worldwide — earning over $1 billion at the global box office and an A CinemaScore — journeys home with all-new bonus features, music videos and an exclusive extra for Digital consumers.
Everything you see - exists together in a delicate balance. While others search for what they can take, a true king searches for what he can give. - Mufasa
In-home audiences will feel the love as they trek behind the scenes and to the African savanna through "The Journey to 'The Lion King,'" a three-part documentary that explores the film's creation. It features visits to the Playa Vista production facility where talent, including Donald Glover (voice of Simba) honor and elevate the animated classic's iconic music; discussions with Favreau and team who used cutting-edge technology to create photorealistic animals and environments; and filmmaker and cast reflections on the timeless tale that has moved generations. Extras also include "More to Be Scene," layer-by-layer progressions of some of the film's most iconic moments; lyric video for "Never Too Late" by Elton John and music video for "Spirit" by Beyoncé; sing-alongs to the film's unforgettable songs; and a feature on the "Protect the Pride" campaign, which focuses on protecting and revitalizing the lion population.
Mufasa, quick! Stampede in the gorge, Simba's down there! - Scar
We would like to thanks DISNEY for sponsoring this giveaway!
Hey there y'all! We are so excited to be sharing this wonderful giveaway with you all. June 24, 1994, we were all introduced to "the Pride". Now it's time to prepare to fall in love with the adventure again. This film is visually stunning and a must-have for all Disney fans. It was amazing to see the beloved characters come to life with the help of Disney magic. It's a ROARING good time for the entire family! If you are a Disney fan this is a must-have for your collection.
1 lucky winner will receive Blu-ray combo pack of The Lion King
This giveaway is open to US and Canada, ages 18+
Beginning Date: 10/21/2019 2:00 pm EST
Closing Date: 10/31/2019 2:00 pm EST
Wrapped Up N U
and all other participating bloggers are not responsible for prize shipment. The giveaway is in no way administered, sponsored, or endorsed by or associated with Facebook, Twitter, Pinterest or any other social media. The winner will be contacted by email and have 48 hours to respond before a new winner is drawn.
The reviewer has been compensated in the form of a Best Buy Gift Card and/or received the product.
Microwave + Air Fryer + Convection Oven
Having a microwave in the kitchen is essential in most kitchens including mine. However, having an air fryer and convection oven has it's advantages too. 3 different appliance takes up lots of valuable space in a kitchen. Appliances that are all in one are really the way to go. The Breville Combi Wave is a countertop appliance that can cook foods in three different ways. One appliance does it all - there is no longer the need to have a separate microwave, air fryer, and convection oven cluttering up my kitchen countertop. I also personally love that is finished with a brushed Stainless steel finish that is both stylish and easy to clean. It's also about the same size as my current microwave at just 1.1 Cu. Ft. Wanna learn more? Check out more of the features below.
Combi Wave Features
This microwave lets you air fry (crunchy fries, brussel sprouts, chicken wings), bake or roast (whole chickens, lasagna, chocolate brownies) or simply microwave with even heat distribution.
The Combi has an 80% quieter soft close door – so no more microwave slams! It's also 50% quieter while in operation. Clever touches like child lock & mute buttons mean fewer beeps/bumps/clangs and more pops, bites, and crunches!
Intuitively easy presets at your fingertips: Smart Cook, Smart Reheat & Smart Defrost
The "Fast Combi" function of the Combi Wave 2-in-1 is designed to cook your favorite dishes faster. Using Microwave, Convection Oven and Grilling to achieve the desired temperature and perfect results in less time.
Powered by the Element iQ system, smart algorithms steer power to where and when it's needed to create the ideal cooking environment.
The Power Smoothing™ Inverter gives you precise & even heat distribution, reheating & cooking dishes evenly for more delicious results.
I love cooking, the Breville Combi Wave makes it easy and fun to prepare quick, healthy meals for my family. It's a great time to upgrade your current microwave to an all in one! Visit your local Best Buy today to see the
Breville Combi Wave
3-in-1 Microwave for yourself.
It can be difficult to find fun and exciting things to do with your friends during the winter months. Summer seems to hold so many possibilities, but winter can be a struggle. It's cold, it may be snowy and icy, and people simply have less energy during this time. You don't want to lose touch with your friends, though - so below you'll find 5 things to do with your friends during the winter months.
1. Head To A Ski Lodge
A ski lodge is the perfect way to spend a winter weekend with your loved ones. This could make the perfect weekend getaway where you can get active and relax all in one trip, catching up and even enjoying a few drinks. Ski lodges aren't usually cheap, but you might be able to find some good deals if you're willing to book last minute. Just remember that you may want to account for equipment and ski lessons, too!
2. Ice Skating
Ice skating
is another fun winter activity - and you don't need to be an expert to do it. You could all go to beginners classes and learn a new skill, or simply head to an indoor or outdoor rink and see what you can do. There's something liberating about gliding on the ice with the breeze in your hair. You might find that you want to take lessons afterwards!
3. Go For Classy Drinks
Not every outing you take has to end with somebody losing their belongings or having to be put to bed. Classy drinks are a thing, and they can be a lot of fun too! Why not go to a
wine tasting room
where there are snacks, too? You could even take your kids and spend a few hours sampling some unique wines. You might even find one nice enough to have at your next dinner party!
4. Treat Yourselves To A Spa Day
Spa days are an awesome way to melt away the stresses of work and everyday life. You can find some great deals on sites like Wowcher and Groupon, but be sure to read the fine print and check out reviews on the spa, first. You don't even need to have a treatment. You can simply use the pool, sauna, and other facilities to your heart's content. If you're feeling extra extravagant, you could have a meal in the spa, and even stay over.
5. Have Regular Games Nights
Regular games nights during winter are the best time to catch up over a game of Monopoly, a bowl of popcorn, and some beers or hot chocolate. Your kids can even get involved so nobody is left out!
6. Host A Crafty Evening
If you and your friends are a creative bunch, why not host a
crafty evening
? See who can make the best bunting or vase, or do something brand new that you can all learn together!
What will you do with your friends during the winter months? Leave your ideas and suggestions below!
post may contain affiliate links
This post is sponsored by Savings.com.
Trick or Treat? Boo! Did I scare you? I hope not! But I do have some amazing things to tell you about! Savings.com has put together some of the best #HALLOWEENSAVINGS in their Halloween Guide. Whether you are looking for costumes, decorations or party supplies they have everything you need with lots of great deals and savings you want! We are listing a FEW of our top picks below! From cute to spooky you will find it all!
Are you looking for a SWEET couples costume? The
Oreo Cookie Adult Couples Costume
offered by Target might be perfect for you. What is better than an Oreo cookie? A double stuffed Oreo cookie! This yummy costume is a great idea for a couple's Halloween costume! Costume includes two foam-backed 100% polyester Oreo tunics. Both cookie "halves" are packaged together! Add your own pants and shirt. Standard, one size fits most adults 38-47.
We absolutely adore this
Milk and Cookies
costume from Halloween Express! It'll be there sweetest costume in the neighborhood for sure! Name a better combination....we will wait!
Maybe you are looking to make your yard spooktacular? Sam's Clubs has this 23" Pre-Lit
Witches with Smoking Cauldron
. Cauldron brew and cauldron bubble with this pre-lit decoration. With unique light and smoke technology, this cauldron is sure to entertain spooks of all ages, while being completely safe. It's sure to call all the good little ghosts and goblins into your yard! So don't forget to have lots of candy to hand out!
Hosting a party? Wal-Mart has everything you need and more with this
Happy Halloween Party Kit
! It's 88pcs and includes Party Hats, Party Horns, and more.
Halloween will be here before you know! You can browse the FULL Halloween guide below! You are sure to find everything you need and more! Happy Halloween everyone from our family to yours!!
Contains affiliate links
It's our family's absolute most favorite time of the year. It's FALL y'all! The air is crisp and cool, the leaves are changing colors and falling to the ground greeting us like an old friend and it's almost Halloween! Just in time for Halloween, Paramount Pictures has released for the first time on Blu-ray a 2 movie bundle of The Addams Family motion pictures from the 1990s. Starring Anjelica Huston (The Witches), Christopher Lloyd (Back to the Future), Christina Ricci (Casper), Raul Julia (Moon over Parador) and Jimmy Workman (Star Trek: Insurrection), watching The Addams Family [1991] and Addams Family Values [1993] are sure to provide you with an evening full of laughs. The Addams Family and Addams Family Values are both rated PG-13 for spooky humor.
The Addams Family 2-Movie Collection
for a Perfect Family Movie Night. We haven't watched these movies in years so it was a lot of fun rediscovering them again!
We'd like to thank
Paramount
for sending us THE ADDAMS FAMILY & ADDAMS FAMILY VALUES Halloween costume starter kit. It included the movie and fun stuff that allowed us to dress up as our favorite Addams Family Characters Gomez and Morticia. The kids had a great time playing dress-up with everything that was provided!
THE ADDAMS FAMILY Synopsis
When long-lost Uncle Fester (Christopher Lloyd) reappears after 25 years in the Bermuda Triangle, Gomez (Raul Julia) and Morticia (Anjelica Huston) plan a celebration to wake the dead. But Wednesday (Christina Ricci) barely has time to warm up her electric chair before Thing points out Fester's uncommonly "normal" behavior. Could this Fester be a fake, part of an evil scheme to raid the Addams fortune?
ADDAMS FAMILY VALUES Synopsis
It's love at first fright when Gomez (Raul Julia) and Morticia (Anjelica Huston) welcome a new addition to the Addams household -- Pubert, their soft, cuddly, mustachioed baby boy. As Fester (Christopher Lloyd) falls hard for voluptuous nanny Debbie Jilinksy (Joan Cusack), Wednesday (Christina Ricci) and Pugsley (Jimmy Workman) discover she's a black-widow murderess who plans to add Fester to her collection of dead husbands. ADDAMS FAMILY VALUES is debuting on Blu-ray for the first time.
Many home and business owners have capitalized on the popularity of vintage, rustic themes to design their spaces. This comes in the form of wood and galvanized steel décor pieces outside of homes, in common areas, and inside restaurants. You've likely seen much of this décor style, including gooseneck lights. With long arms that come to a bend, these lights are both iconic and functional, and were often found in barns and farmhouses. As a 20th century fixture,
gooseneck lights
took a leap beyond that of the traditional sconce. The light itself was able to extend out from the wall to provide much more usable light than a sconce. The revival of vintage influence in today's interior and exterior design has brought the gooseneck light with it. If you're trying to create an atmosphere that exudes this 20th century feel at home or in business, here are some ideas to help kickstart your inspiration.
In the Home
There are many different ways in which gooseneck lighting can be used at home. Once you've chosen the colors you'd like to use, picking out the style of gooseneck light you want will be easy. For outdoor use, replace your porch lights with these and create the rustic look around them. You can also use these for separate storage sheds and, if applicable, the barns on your property. They'll offer enough light to move about the area with confidence at night. If you prefer the more urbane appeal of the 20th century, gooseneck lights can more than satisfy. Use these lights alongside pieces inspired by the mid-1900s, like the 40s or 50s, to nail that era's look.
For Restaurants and Bars
Maybe you'd like to use gooseneck lighting in your restaurant or bar to complete the overall look of it. In restaurants, these are often used along the walls to create a low light, intimate dining experience. Guests will love the vintage look of these, as they help draw people into the theme of your establishment. The same applies for bars and lounges when guests come to enjoy the company of others. If you've ever visited a modern day speakeasy bar, you have probably seen gooseneck lights dotting the hallways and seating areas.
Whether you're designing a space to appear more rustic or vintage modern, gooseneck lights can bring life to your décor, furniture, and overall look of the room or other area. When accentuated against open walls, these lights offer the perfect opportunity for photos around the holidays and special occasions. For restaurants, highlight the ambiance for your guests with these lights affixed in booth seating and other open areas. There are countless ways in which you can use gooseneck lighting, so get to creating the space of your dreams today!
post may contain affiliate links